Five Must Have Farmer's Market Items
Reading Time:
3
minutes
It's Spring! Well, kind of. My calendar says it is, but Mother Nature sure doesn't want to cooperate! However I refuse to let her dictate when I enjoy this season! So I'm going to go out to all the farmers markets I possibly can when the weather is nice.
I love shopping at Farmer's Markets! So many different things to see, touch, smell, taste! And being a handmade artist myself, I have a whole other appreciation for their items than I ever did before. Inevitably however, I always leave the house without something I'll need while I'm there. Being the generous loving (okay not really but I'll pretend!) person that I am, I compiled a list of five must have things that you need with you at the farmers market this year!
1. Bring cash! Cards are okay at Walmart, but shopping at a farmers market is tricky. Some vendors have the ability to run a card, and others don't. Don't get stuck in an awkward situation by not having cash on hand. These little cash wallets from JustanE are the perfect thing to keep everything together! The little wrist strap makes it easy for hands free shopping, and the owls are adorable!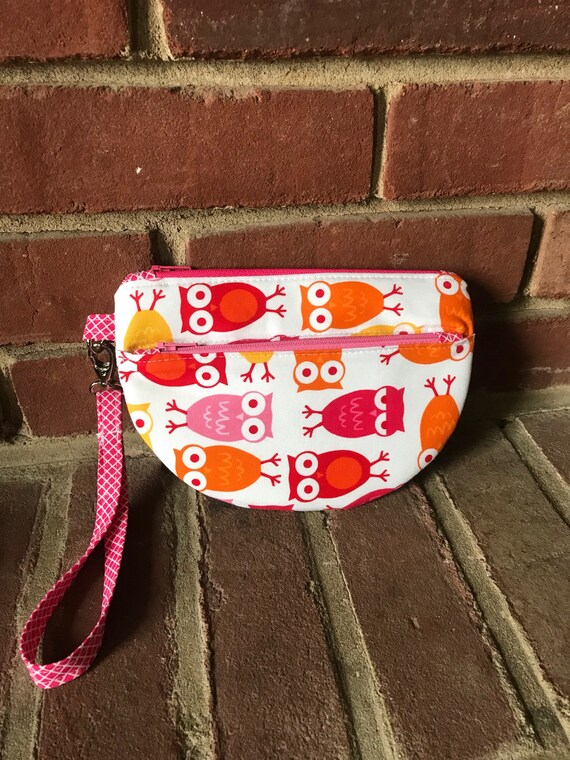 2. Market Bag! (Duh!) This one is kind of a given. What will you put your treasures in without it? Your pocket? Nah, that's not cool man. Check out this bag from yours truly, as it's the perfect size to bring with you!
I hope you found this list helpful! Happy shopping!