Need Some Colorful Inspiration? Crochet Color Palette Coming At You
Reading Time:
3
minutes
Have you ever found yourself wanting to start a brand new project, but you're unsure of what crochet color palette to use? I know that picking the right color combination can be an overwhelming task sometimes, so I'm here to help!
Need Some Colorful Inspiration? Crochet Color Palette Coming At You
Click To Tweet
***Heads up: My posts may contain affiliate links! If you buy something through one of those links, you won't pay a penny more, but I'll get a small commission, which helps keep the lights on! Thanks!***
This month's crochet color palette is all about Spring and the beautiful colors we find this time of year.
I love the colors of spring and all the beautiful hues surrounding us. And because of the crazy time we're in and our need to just roll with a lot of things, I decided this was the only acceptable name for this crochet color palette.
(And I can't resist a good pun!)
Blues and oranges aren't two colors you'd think to pair this time of year, but when you look at a beautiful flower bed covered in orange flowers against a blue sky I think it's perfect!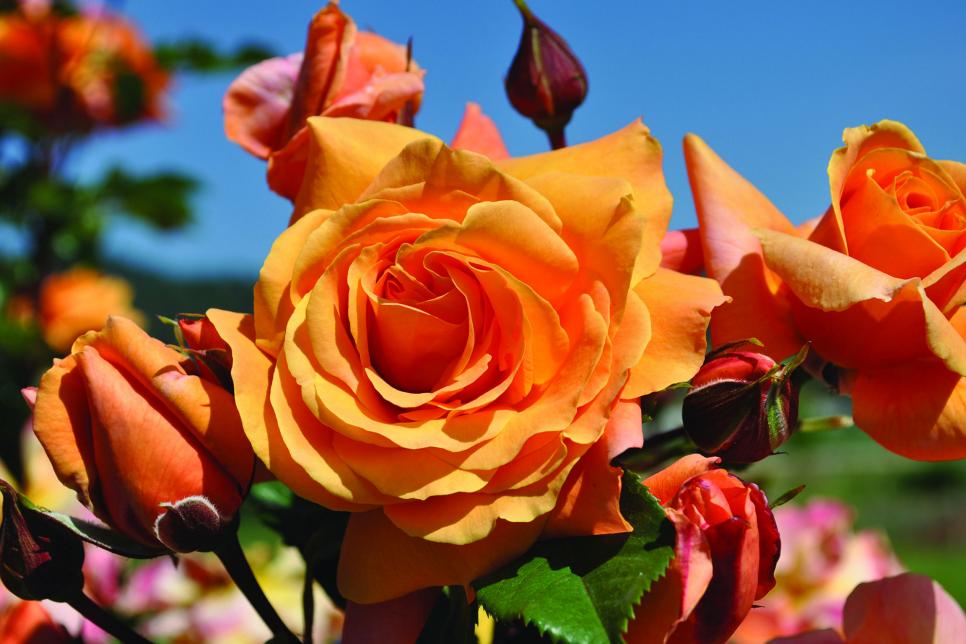 And in case the colors with the hex codes aren't working for you, here are a few links to some yarn in these beautiful shades to get your creative juices flowing!
Yarn Choices
Red Heart Soft Yarn, Teal – I know it says teal, but I think this color is gorgeous and goes along well with the blues in the color graph.
Red Heart Super Saver, Aruba Sea – I think this shade is simply perfect for the second box in the color palette! And I love the Red Heart brand for beginner crocheters!
Red Heart Super Saver, Gold – I think this whole color palette might be comprised of this brand! I've used this color before in my Desert Twilight Throw and it is a great yarn and beautiful color.
Red Heart Super Saver, Cornmeal – As I said, this color palette is going to have a lot of this brand! I love this color in person, it's light and pretty without being boring.
Red Heart Super Saver Jumbo, Spring Green – Such a light, happy green! It's a perfect addition to our Spring color palette
Red Heart Super Saver Jumbo Perfect Pink – It's so cheerful and pretty! I think it's a great way to cap off this color palette.
I hope you love these colors as much as I do, and I'd love to hear your feedback on them! What project will you be making with these colors? Leave me some ideas in the comments.
PS. If you liked this article, could you do me a favor and hit share and spread the word? Thanks, you're the best!