7 Super Cute (& Free) Crochet Bags to Make This Spring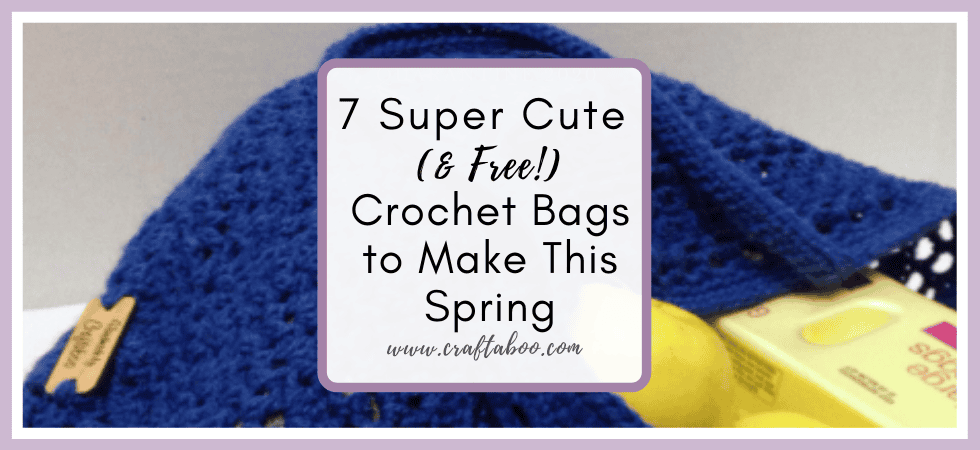 Reading Time:
3
minutes
Crochet bags are one of the projects that new crocheters like to create. And why not? They're versatile, very handy for groceries or carting things to the beach, (hello summer, where are you?) and best of all, you can make one in under half a day!
I love all the different designs and shapes and sizes that crochet market bags come in, because 1. I'm a girl and I like bags, and 2. I"m a crocheter and must make all the things. So today I decided I'd do a quick roundup of some fun crochet bag patterns that you can make and use this spring and summertime!
7 Super Cute (& Free) Crochet Bags to Make This Spring
Click To Tweet
***Heads up: My posts may contain affiliate links! If you buy something through one of those links, you won't pay a penny more, but I'll get a small commission, which helps keep the lights on! Thanks!***
Crochet bags start cropping up around this time of year all the time. I love to see all the different patterns that the crochet market bags come in. Some are open and airy and have lots of holes, others are tightly woven and super sturdy.
Just like people though, not all crochet bag patterns are alike. That's why I decided I'd showcase some of my most favorite ones right here in one place.
Check out all 7 bags below!
First up is this foldaway mesh bag from Iheartgantsilyo
Super simple to make, and handy to store away. I love this beautiful bag and the pattern is free! Go check it out for sure.
2. Another free crochet bag pattern is the Spring Market Crochet Tote by Zoe Creates.
Look how sturdy this one looks! I could definitely use this crochet market bag when I hit up the grocery store for produce!
3. This cottage bag from Yarnspirations just looks yummy! You also cannot beat a free pattern!
4. This bag is one of my favorites, and that's also why I sell them in my Etsy shop!
5. Look how cute this bag is! It's made out of raffia of all things! I had to include this because it just looks so darn cute.
6. This bag looks so sturdy and gorgeous! I want to just put all the things inside this, don't you?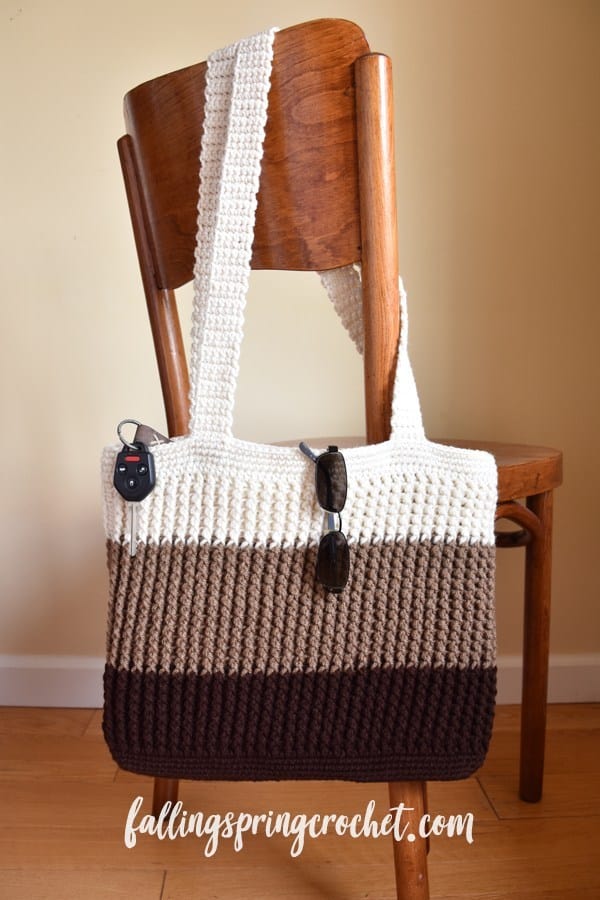 7. Okay if truth be told, this last bag has been on my list of ones to make for like five years now! It's gorgeous, it looks sturdy, and it's huge! Head over to their blog to check out this masterpiece.
Which one of these bags was your favorite? Do you ever crochet bags, or do you just stick to small simple projects? Let me know in the comments below!